Is the Rolling Stones Tour Stiffing at the Box Office?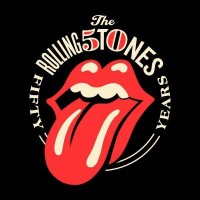 You'd think that what could very well be the last-ever Rolling Stones tour would be an instant sellout in every market.  But maybe not.  Bob Lefsetz did some looking around and found that sales may be, well, lacking.
It's a disaster.
And it's hiding in plain sight. All you've got to do is go to their site and see what's available, your jaw will drop.
Enthralled with the ancient British rockers, the mainstream press has completely dropped the ball on this story. So busy reporting last weekend's club gig, the sycophantic reporters refuse to do any…reporting. To see that the bottom just dropped out of the Stones business.
Yes, go to Rolling Stones
And click to "Get Tickets."
Then pull up May 3rd's gig at the Staples Center in Los Angeles, America's number two market, home to more poseurs than anywhere but the Cote d'Azur.
First you'll be stunned how seamlessly AXS works. We've been told for eons that Ticketmaster is an unbeatable champion. But AXS is faster, easier and just an all-around better experience.
So pick the May 3rd gig. If you can't navigate to this page, stop reading this now, you're too ignorant to get the points I'm going to be making anyway.
Select 2 seats. Don't allow for splits. There are frequently single seats available in good sections for the most desirable gigs.
Select "Best seat at any price level."
Then click on "Find Tickets."
Whew!
You can sit right down front!