Is this the oldest ancestor of all portable music devices? Probably.
Most people identify the original Sony Walkman as the first properly portable personal music device. That was 1979. But it turns out that the real progenitor of these things was unveiled in–wait for it–1924.
In 1924, the Mikiphone pocket phonograph started coming out of a factory in Saint Croix, Switzerland, famed for its music boxes. Designed by two brothers from Hungary, Miklós and Étienne Vadász, the Mikiphone was patented in 1923 and was in production until 1927.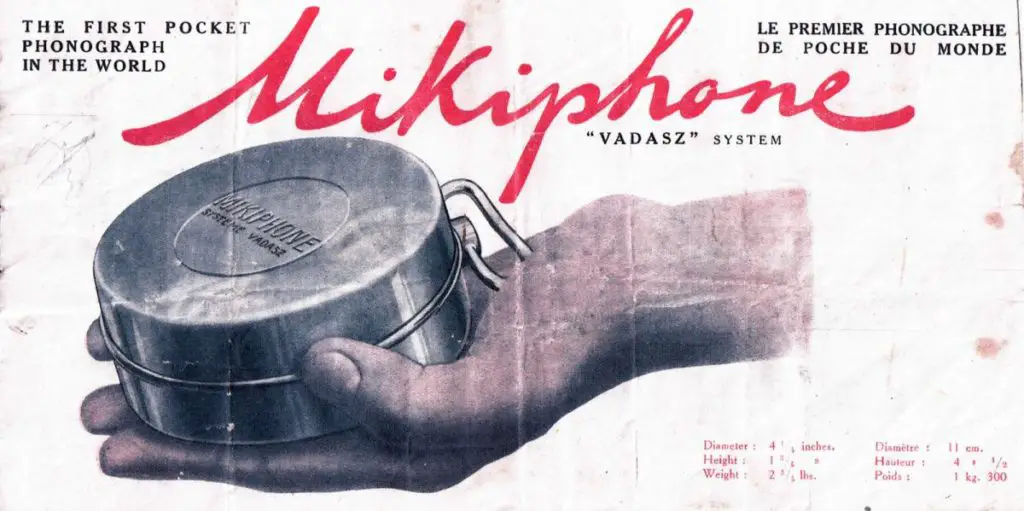 Here's an exploded view.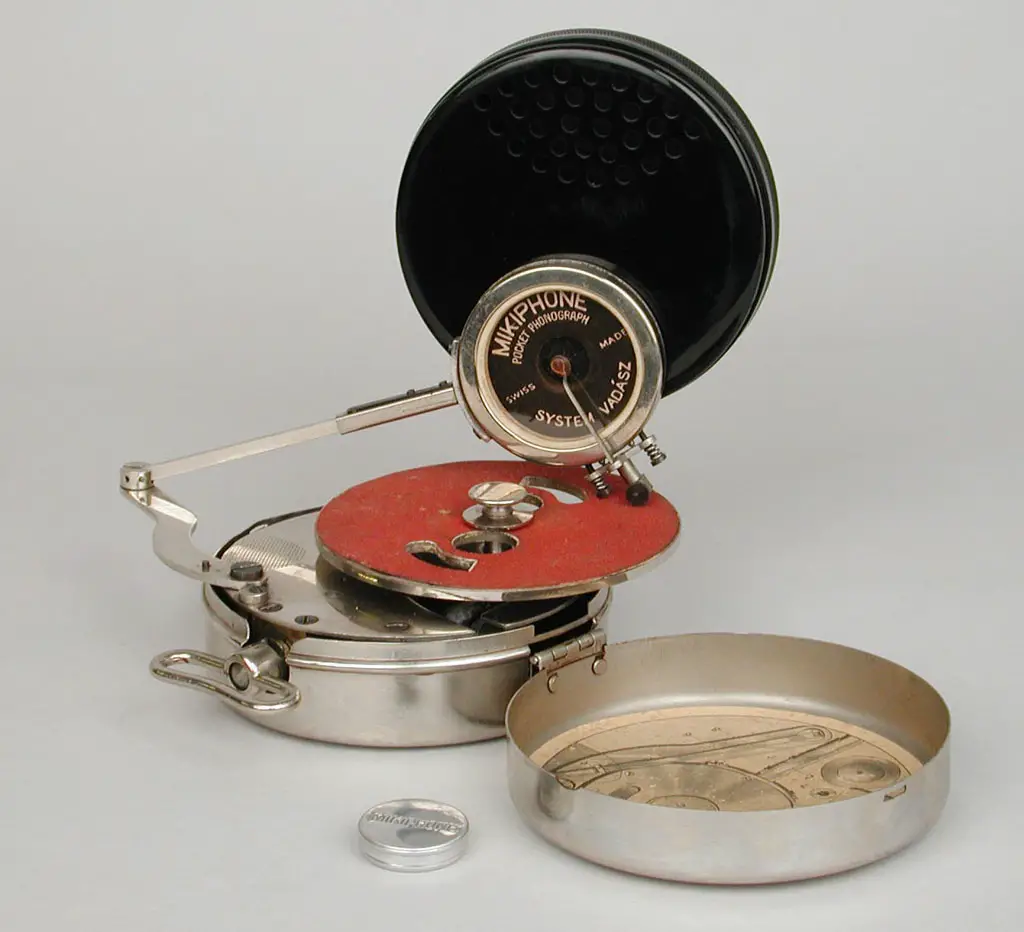 And here's a video on how it worked.
Read more at Flashbak.com.