It Looks Like an Old-School Mixtape–But It's Not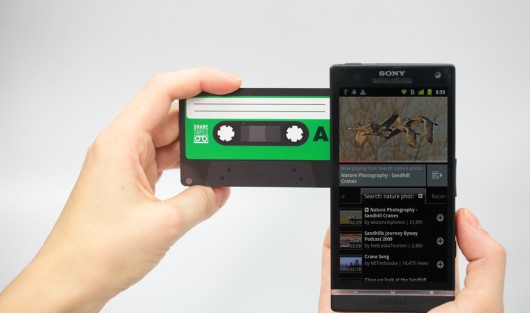 An Australian company called Sharetapes wants to bring back the romance of the cassette mixtape with a device that uses QR codes and NFC (near-field communication) technology to load up playlists from various online sources. From Gizmag:
Sharetapes will send out your blank "tapes" in packs of five retro-styled cards. After registering with Sharetapes, users can then enter a link to their saved playlist from any of the supported sites, while also adding a unique code found on the back of each card. Hit "record," and your mixtape is created.