It's 4/20! Time for Much, Much Marley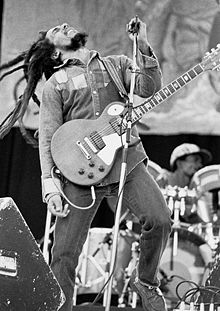 There are a couple of Bob Marley-related items for this year's 4/20.  
First, there are public singalongs of "One Love" scheduled for 4:20pm local time around the world.  (If you're in Toronto, for example, meet at Yonge-Dundas Square.  Why do I think it'll be rather, er, smokey?)
Second, there's the premiere of Marley, a long-awaited documentary on Bob's life full endorsed by his estate. Read a review here.