It's a Tube Guitar Amp! It's a Digital Guitar Amp! It's Both!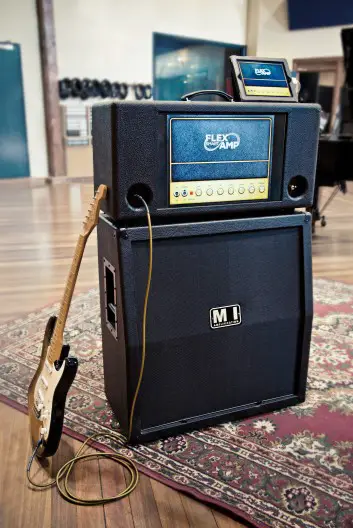 It's called the Flex SmartAmp, a tube-driven, very analogue guitar amp that's controlled using an iOS device.  From Gizmag:
Ever since its inception, the digital or "modeling" guitar amplifier has caused a great deal of debate amongst players. On one hand, a digital amp gives you versatility, with a multitude of emulated amp "models" and tones that can be dialed up within seconds. A regular vacuum tube amp is far less versatile, but purists will argue that the warm tube-sound it produces can never be replicated by digital modeling.
The Flex SmartAmp is not a digital modeling amp. Instead, it uses pure analog circuitry that can be controlled digitally by the user.