It's Been a Couple of Days Since I Nagged About the Connected Car, So…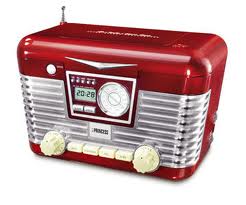 …here I go.
New infotainment technology was a big topic at last week's Consumer Electronics Show in Las Vegas. Jim Trimble, the Chief Revenue Officer at Pandora, had this to say to consultant Fred Jacobs:
(We) realized that 50% of all radio listening happens in cars. We're now in every manufacturer – 20+ – we just announced Chrysler this week, and that is not a small task and it's a very big challenge to be working with the individual auto companies and to be built into their cycle of development…so where we are and the advantage we have (in the car) is not insignificant. And I think there's a lot about Pandora for the radio broadcasting industry to contemplate."

That's something for broadcast radio moving forward – this whole notion of strategic access – a topic that we addressed yesterday in our Reach 2.0 post.
It's not hard to see what matters in media now. Trimble pointed out that 75% of Pandora listening takes place on mobile devices – an area where they have consistently focused their efforts.
While broadcast radio had the market cornered on access and reach in the 20th century, it's a whole new game now.