It's Never Dull with Courtney Love, Especially If You're Her Legal Team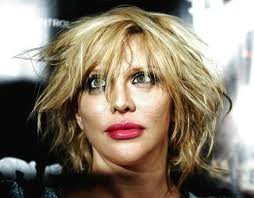 In a case that's been festering for a couple of years, the trial pitting Courtney Love against one of her own lawyers will finally see the light of day in January.  (I have some, er, odd personal interests in this story that I can't get into right now.)
Billboard summarizes things: 
Courtney Love's unfettered love of social media has gotten her into much legal trouble over the years. In January, she is scheduled to go to trial for allegedly defaming her ex-attorney Rhonda Holmes in tweets and press interviews. The singer is charged with damaging the attorney's reputation by saying "they got to" Holmes and that her former lawyer was "bought off."
The singer can pack a punch when she takes to Twitter and Pinterest, but she doesn't always like what she reads from others. During this defamation lawsuit, Love says she learned of an April 27, 2009, letter sent by Holmes to her daughter, Frances Bean Cobain.
Love, now being represented by a new attorney, has filed papers this week in L.A. Superior Court to ask the judge's permission to file counterclaims against Holmes for allegedly making "shockingly false and misleading representations" to her kin in that 2009 letter. The proposed countersuit charges Holmes with legal malpractice, breach of fiduciary duty and interference. Love says the attorney caused the deterioration of her relationship with the Cobain trustees and resulted in her daughter filing an application for a temporary restraining order.