It's not just musicians who are having their stuff pirated. It's novelists, too.
[Graphic from CNET]
A couple of years ago when she was between jobs, my wife started working on a series of romance novels set on the Caribbean island of St. Barts. They're all very, very good with great characters, exotic locales, celebrity, food and plenty of sex. (I confess that it was a bit weird reading those passages. Did all that that come from my wife's head? Whoa.)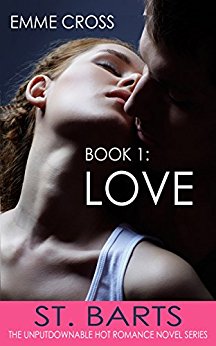 In an alternate universe, all the books are bestsellers with every one of them being optioned for movies starring A-level stars. But the publishing racket is just as difficult as music. Without a powerful agent, a big publisher,  mightly promotional dollars, and a lot of luck the books reached a sales plateau and stalled. Her last royalty cheque for six months' worth of sales was just under $100. I'm sure many musicians can relate. Such is the lot of the artist.
What's galling, though, is the piracy of my wife's books. All those hours of writing, rewriting and editing are being stolen and sold on sites like this.
The scumbags behind sites like these and others simply scrape the ebooks found on Amazon and other digital sites and then re-sell them. Think The Wife gets a cut of any of this? Nope. And how frustrating is it for her to know that people would rather go through the trouble of acquiring the books from an illegal site than paying $2.99 for a legitimate ebook.
She's been very good at sourcing out these pirate sites–most seem to be in Eastern Europe–and sending them threatening emails. Her publisher–a small house based out of the UK–has been no help at all. Requests for assistance in crushing these illegal sites have been met with a shrug.
So here's a plea: It's tough enough being a writer in the digital era. Many lose money writing books and only do it because it's their passion. That, however, doesn't give anyone anywhere a license to steal.
And if you or someone you know is into well-written, well-crafted chicklit, take a look at The Wife's work. You won't be disappointed.
To everyone else, f*ck you.