It's Record Store Day! Read this before you head out: 10 things you should know.
Today is the eleventh annual Record Store Day, the day when we celebrate the glories and pleasures of hanging around in a record store. If you've got some disposable income, here's a chance to pick up some vintage vinyl (lots of stores are having sales of existing stock) and to maybe find some cool limited edition releases.
Before you leave home, here are some things you should know.
1. Plan your route
Go to the Record Store Day website and click on Participating Stores. You'll be taken to a map that shows the location of all the stores in your area. You can also search by city, country and store name.
2. Take a list
Like grocery shopping, it's always advisable to make a list of what you're looking for lest you be overwhelmed by choice. You should also look at the official list of limited edition releases for Canada. Here's where you can download all manner of international lists.
3. It's not just about records, either
There are plenty of contests related to Record Store Day here in Canada. Look!
4.Visit some old friends–and maybe say goodbye
Moondance, Canada's oldest record store, is closing its one and only location in Peterborough, Ontario, this month. Stop in and wish Mike well. He deserves a rest after 46 years.
5. The oldest record store in the world is still going strong
No store has been selling records longer than Spillers Records (est. 1894) in Cardiff, Wales. The BBC is hosting a broadcast from the store.
6. Run the Jewels are this year's Record Store Day Ambassadors
7. And The Sheepdogs are this year's Record Store Day Champions of Canada
8. Jack White is the Lord of Vinyl
9. So is this vinyl thing real?
Yes. Here are a couple of charts from Statista to illustrate things.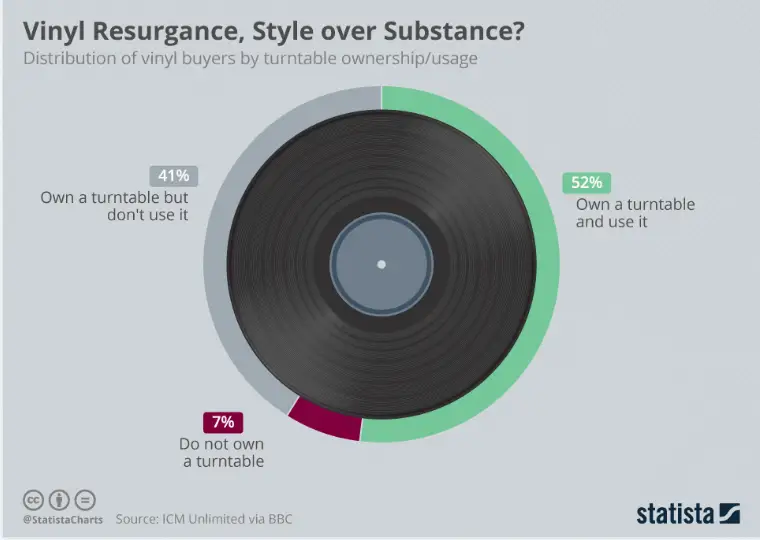 10. And here's me talking about Record Store Day on Global News AM 640
BONUS: The Flaming Lips' beer record
The Flaming Lips have always been a fan of releasing weird vinyl. This year's Record Store Day release is a record pressed with beer inside.