It's the 25th anniversary of the release of this Edge compilation. It's pretty damn solid, too.
Back in the day when money flowed like water through the music industry, radio stations, record labels, and record stores teamed up to create special compilations that could be sold across the country. The most famous of these projects was MuchMusic's Big Shiney Tunes collections, several of which sold around a million copies.
We at 102.1 the Edge did the same sort of thing, too. On May 21, 1996, this disc came out. Ex-CFNY music director Ivar Hamilton, then working at Polygram, curated the whole thing. I remember writing the liner notes. (Via Scot Turner)
I wish I could say that this is now a collector's item but Discogs.com says that the most anyone will pay for it is $14.46,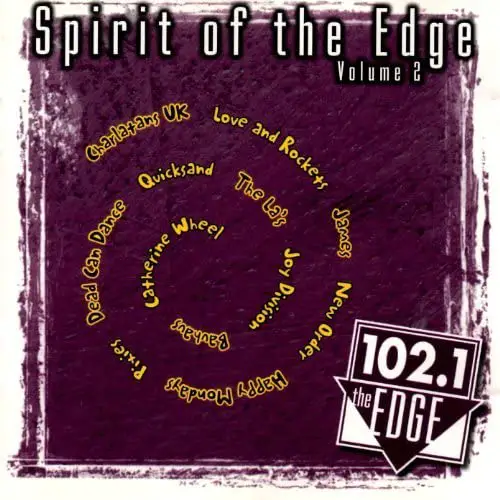 Tracklisting:
Charlatans, The Only One I Know
Love and Rocks, Yin and Yang and the Flowerpot Man
James, Laid
New Order, Let's Go
Happy Mondays, Step On (91 Mix)
Pixies, Wave of Mutilation (UK Surf)
Quicksand, How Soon is Now (Smiths cover)
Dead Can Dance, The Ubiquitous Mr. Lovegrove
The La's, There She Goes
Joy Division, Love Will Tear Us Apart
Bauhaus, Bela Lugosi's Dead
Catherine Wheel, The Spirit of Radio (Rush cover commissioned especially for this collection).