It's time to parse the font sizes of the 2022 Coachella line-up poster
One of the more interesting ways of taking the temperature of the current musical environment is to grab a pair of 2.5x reader glasses and begin examining the annual lineup poster for Coachella.
The festival is back after a couple of years–COVID, right?–with projected dates of April 15-17 and April 22-24 (COVID willing, of course. We'll see.) For now, though, we can parse the font size given to the artists on the official poster. The bigger the font, the more important you are. If you're listed in a tiny font, you're consisted a "green banana," an act that has the potential to grow into something bigger (i.e. ripen) for the festival and over the next 12 months.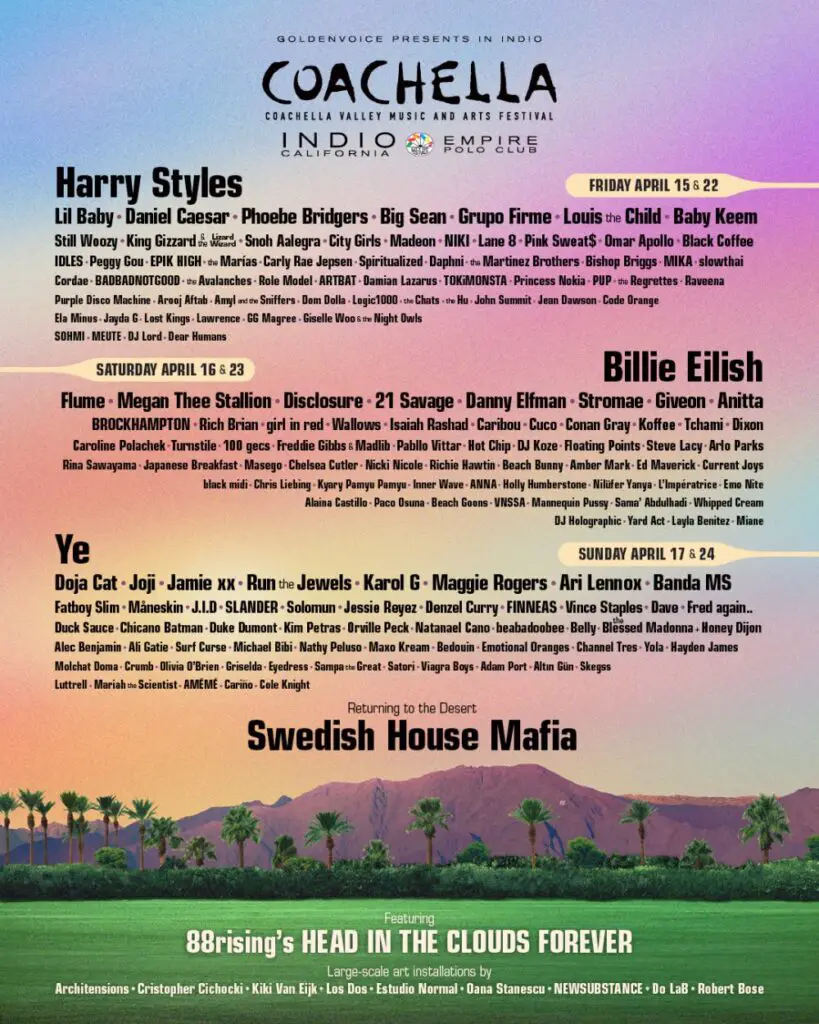 The other thing we need to pay attention to is the genres that are presented. Once again, hip-hop and pop rule–that continues to the be the zeitgeist in America–but there are some nods to rock and alternative (and al-rock-ish) fans. Nice to see King Gizzard and the Lizard Wizard, IDLES, Spiritualized, Canada's Caribou, Maneskin, Fatboy Slim, Japanese Breakfast, Chicano Batman, Phoebe Bridgers, Girl in Red, and a few others. You can put Billie Eilish in that category if you want, too. Unfortunately, Rage Against the Machine won't be there as previously hinted.
When Coachella began over 20 years ago, it was a full-on alt-rock gig.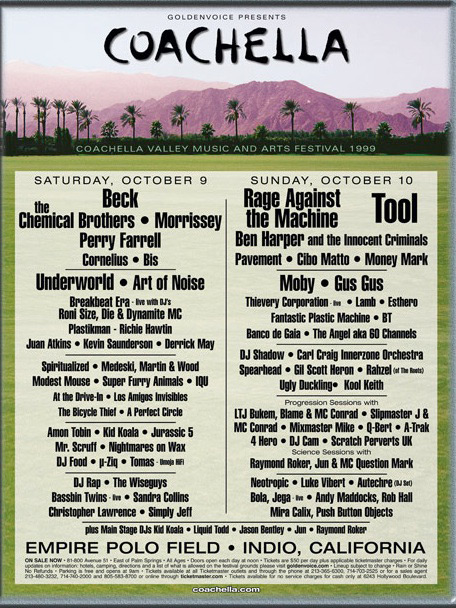 How times have changed, huh?