iTunes 11 Is Here. And It's Different. Good.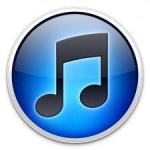 I have a spare computer in my studio that's now running Windows 8 and it's driving me crazy. Yes, there are cool aspects to the new interface, but what dummy decided that removing the Start button was a good idea? And why do you have to go through so many clicks just to shut the damn thing off.
I was thinking about Windows 8 when I hit the "download" button for the new version of iTunes. I haven't been happy with its bloated, kludgey design for the last few iterations, so I was skeptical about any so-called "improvements" might come with v11.
Like anything, there's a bit of a learning curve. But now that I get it, there's no going back. This MUCH better.
Read reviews of iTunes 11 here and here. Then download it. You'll be fine.