iTunes is crashing. This can't mean Apple is gonna bail. Or does it?
Earlier this year, rumours started to circulate that Apple was making plans to sunset the iTunes music store. Music consumers who want to purchase digital files under certain circumstances (my hand is up) are concerned, even though Apple denied the story. Streaming is great, but sometimes you need the digital track.
Meanwhile, Apple Music subscriber numbers continue to rise. In a note to investors, Morgan Stanley says that over the next five years, the number of Apple Music users should reach 164 million (top graph).
If we flip over to iTunes, you can see how things are in decline (bottom graph).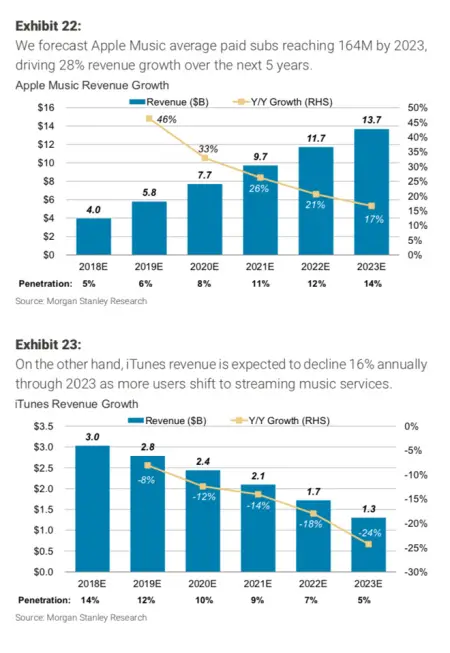 Uh-oh. More at Apple Insider.