iTunes Russia Coming Soon. Apparently.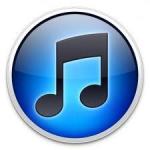 In case you weren't aware, iTunes operates as separate stores in each country where it does business. Where your iTunes account lives is tied to the country of origin of your credit card.
It used to be that anyone could freely switch stores.  If, for example, a song you wanted wasn't available in the Canadian iTunes, you could just pop into the UK store and get it there.  But because of various territorial copyright issues, we can't do that anymore.  If you want to shop in the UK store–or any other store for that matter–you have to get a credit card from that country.  
How many iTunes stores are there?  The best number I could dig up is 96, but that number is three years old.
What I do know is that there is no iTunes store in Russia. Like China, music piracy is rampant and the legitimate sales of music downloads are dwarfed by the amount of illegal file-trading, torrent sites and dodgy sites selling Beatles songs at 10 cents a throw.  Would you give your credit card number to a music site with an domain ending in .ru?  Not me.  Ever.
And besides, for all its population, the Russian music market is tiny.  It's ranked 23rd in the world. Canada, with just one-third the population is ranked 5th or 6th.  
But rumours say Apple is seriously thinking about moving in with iTunes.  I can't imagine the issues they're going to face on the ground.  But at the same time, though, they can lend legitimacy to the Russian online music market.