I have this love-hate thing with iTunes that's been tipping over to the "hate" side since about version 7.  It's bloated. It doesn't handle FLAC and other high-resolution files. And it goes a little nuts when faced with big music libraries. It needs a complete re-writing–or better yet, a complete deconstruction.
I (and a lot of other users) have been hoping that Apple will give us a no-frills music management system.  But after looking at the beta for v12, we're out of luck.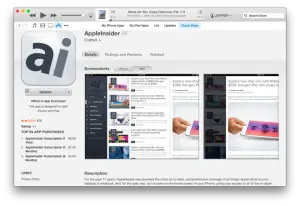 The good news, though, is that it may be a little more user-friendly with navigation options slimmed down.  Plus up to six members in a family will be able to share an iTunes account.
If you're running a developer build of Yosemite, you can download v12 now.  Everyone else will have to wait until the upgrade goes public in the fall.
(Via Apple Insider)