Jack Black is Not Dead and Tame Impala Isn't Going to Blow Up Your Airplane
There were a whole slew of notable Twitter hacks over the weekend. Let's clear this up.
1.Jack Black is NOT dead.
Someone got into Jack's Twitter account and started announcing that he was dead. Please. These celebrity death hoaxes are sooooo tiresome.
2.Tame Impala isn't going to blow up your plane.
Another hack, another prank. Let's hope that the band does doesn't end up on no-fly list.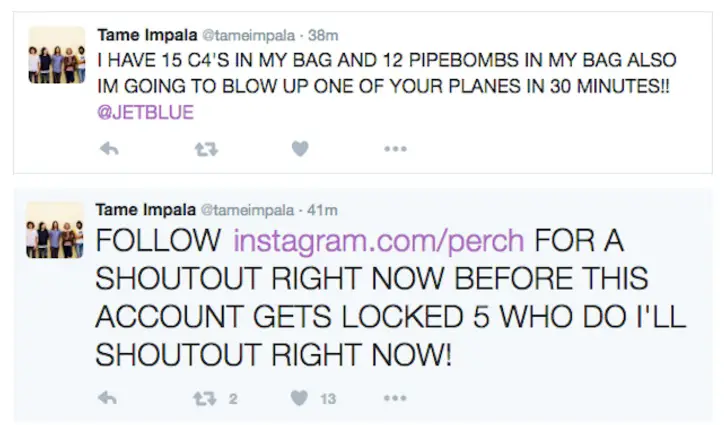 3. Bon Iver isn't happy that Muhammad Ali is dead.
Hack. Whoever did this is a real prick. That asshole also changed Bon Iver's Twitter to @ihavelegcancer.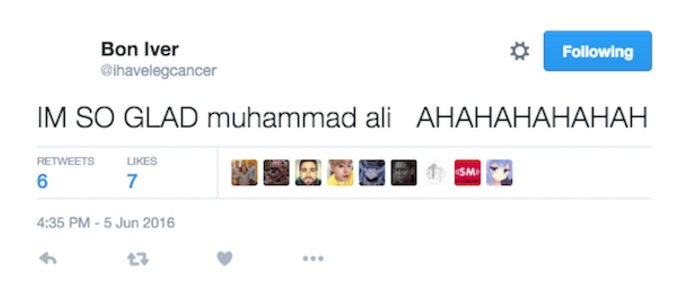 There were other hacks, too: Keith Richards, Twenty One Pilots, Cody Simpson, Bring Me the Horizon and Pierce the Veil also had to deal with the situation. All the offending tweets have been removed and apologies posted.