Jack White Breaks Gary Oldman's Nose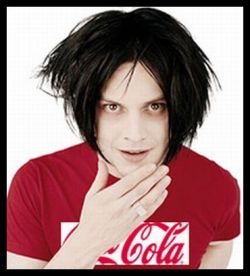 Right at the beginning of Friday's webcast from New York, Jack White got into some kind of, er, altercation with Gary Oldman, the actor directing the night's proceedings.  
Before you think this is a repeat of the infamous bar brawl with Jason Stollsteimer of the Von Bondies (for which Jack was sentenced to anger management classes), it's not.  They just were goofing around when things got a little out of hand.