Jack White demands fans bag their cell phones before coming to his gigs. This is a trend that needs to continue.
The artist-led backlash against fans using their cell phones during concerts continues to grow.
Billie Joe Armstrong of Green Day regular exhorts (excoriates!) the audience to put their phones away and live in the moment of the rock show.
The Yeah Yeah Yeahs have been known to post signs at their shows urging that fans put their phones away upon entering.
The Lumineers have banned phones at their shows.
Maynard James Keenan has had fans ejected from shows for insisting on watching the proceedings through their tiny screens.
Anyone who used a phone during Kate Bush's residency shows in the UK was considered to be an unspeakable boor and risked being tossed out.
And The last time I saw Jack White in concert, a member of his band came out to address the crowd before the set began. "Please put your phones away and just enjoy the music," he said. Despite the plea, though, I could still see people sneaking pictures and videos throughout the gig. Why?
I get the need for a quick selfie and maybe one or two souvenir shots, but to spend all that time watching a live show through a five-inch screen seems stupid. What are you going to do with that video? It's going to be awful and the audio close to unlistenable. So why not just sink into the music and get your money's worth?
Back to Jack. He hates looking out on a sea of tiny glowing screens so he's instituted a ban on all cell phone use for his upcoming tour and is taking measures to make sure that every gig is a "100% human experience." A note that goes along with the concerts reads:
PLEASE NOTE: this is a PHONE-FREE show. No photos, video or audio recording devices allowed. We think you'll enjoy looking up from your gadgets for a little while and experience music and our shared love of it IN PERSON.
Here's what's going to happen.
Upon arrival at the venue, you'll be given a specially-designed lockable pouch created by a company called Yondr. You put your phone inside and it locks.
Take your phone pouch with you.
Enjoy the show. If you want to open the pouch to use your phone during the performance, you'll have to leave the concert area.
Once you leave the gig, the lock releases, you remove your phone, deposit your pouch in a bin and head home.
That's it.
If you want souvenir pictures from the show, Jack's official photographer will be taking professional shots during the gig. Just go to the website for that night's show and download what you want.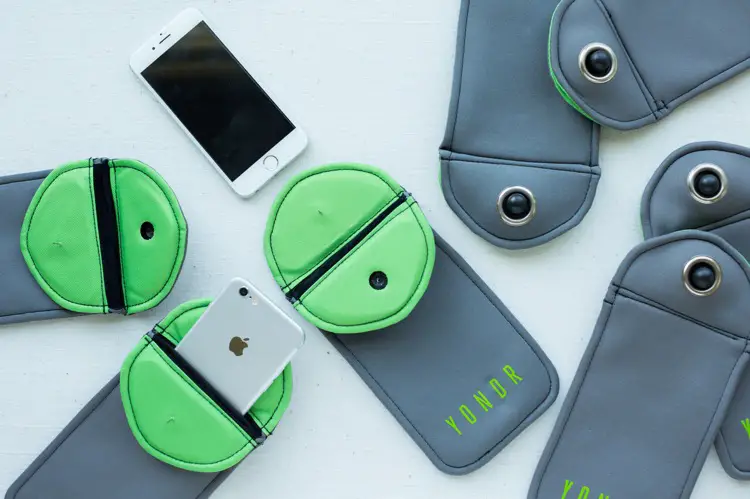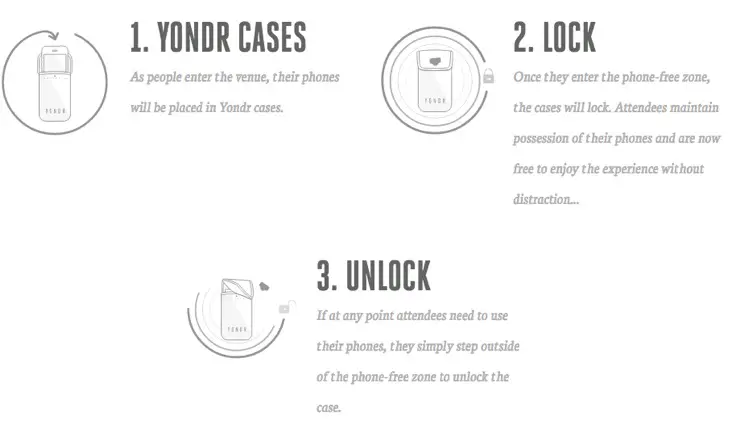 Guns 'N Roses and Alicia Keys have tested the idea. Feedback from fans has been extremely positive, so expect to see more Yondr pouches at gigs this summer.
But Yondr-type procedures aren't just for concerts. Comedians love it too, because it will cut down on the number of videos of their acts on YouTube. How are you supposed to secure and audience for a big-money Netflix special if your best stuff is already on YouTube? Dave Chappell is already on board. So is Chris Rock. Russell Peters has already spoken out on this sort of things.
I like it.
(Via Digital Music News)