Jack White Takes a Knee in New Concert Film
Well, not literally. Jack White: Kneeling at the Anthem D.C., coming out Friday, September 21st exclusively via Amazon is a combined rockumentary and six-track live EP, recorded when the Third Man Records boss played the US capital early in the Boarding House Reach tour.
Between a pair of shows at the less-than-one-year-old venue, White and his crackerjack backing band also paid a surprise visit to Woodrow Wilson high school, where students jammed out with Jack on "Seven Nation Army" in a video that went pretty viral at the time. The Instagram-worthy moment was professionally captured by director Emmett Malloy as part of this new package, which has its own drool-inducing trailer:
While there were no reports of Jack White actually kneeling during either show as if he was trying to be the Colin Kaepernick of alt-rock, unlike his new BFF Eddie Vedder last year, the title he's chosen is sure to ruffle a few feathers. White believes we're all "Connected by Love", but has made no secret of his disdain for the toxic presence currently stinking up the White House. Icky Trump, anyone?
For any readers in La-la-land, a free screening is being held on Tuesday, September 18th at Ace Hotel. You can RSVP here, and the L.A. premiere will include a Q and A with Malloy, whose name Canadian fans may recognize from him previously doing Under Great White Northern Lights (which celebrates its tenth anniversary in 2019, hard to believe). Mr. White isn't scheduled to be in attendance, although he does not have a concert date that night. Hmm, maybe he'll pull another Kanye like he did at TIFF.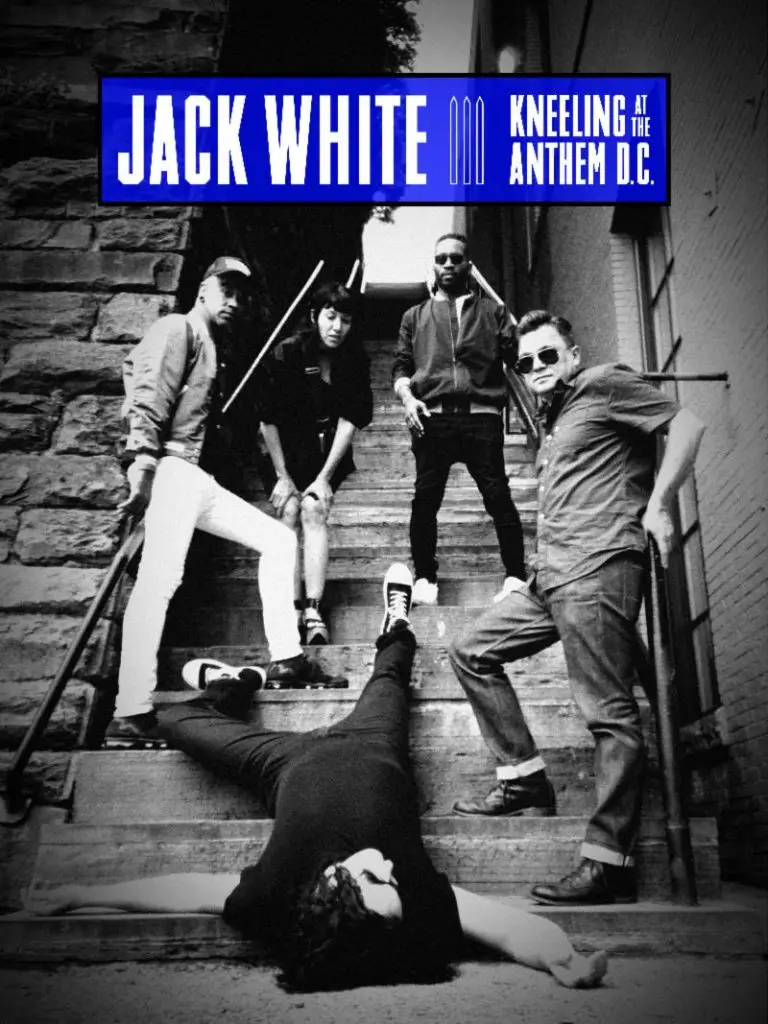 September 18th is my wife's birthday, Jack – I haven't got her a gift yet and she's a big fan, so if you want to fly us out to be among the first to see your Kneeling at the Anthem D.C., we can make ourselves available!