Jack White's 3 RPM [sic] Record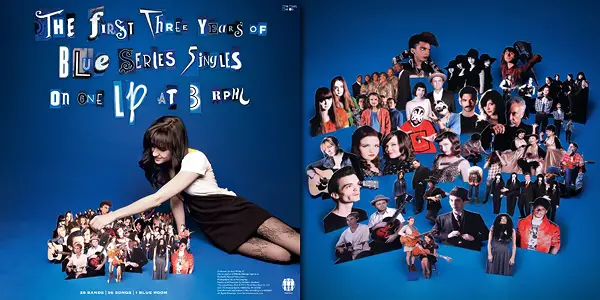 That headline is NOT a typo. It's just another example of what Jack White can do with his own record label and his cozy relationship with the record pressing plant that's literally down the street from Third Man headquarters in Nashville.
Third Man has created all kinds of strange records:
-a Dead Weather disc that has a song hidden on grooves inscribed on the inner label (the "triple-decker" record)
-releases pressed on glow-in-the-dark vinyl (too many to mention)
-8-inch singles ("Texas-sized")
-a 13-inch Raconteurs album
-weird little 3-inch White Stripes records that can only be played on a special tiny White Stripes turntable.
Now Jack has come up with a record designed to be played at 3–yes, 3–rotations per minute. It features all the singles released in Third Man's "Blue Series" released over the last three years.
Of course, there's no turntable in the world geared to play a record at that speed. But that hasn't stopped people from trying to play it.