Jack White's Third Man Records is having a garage sale featuring some very cool stuff, including instruments and personal items
After a while, you just gotta declutter, which is exactly what's happening at the Nashville HQ of Jack White's Third Man Records. They're holding an online garage sale featuring "guitars, amplifiers, personal items, notes, stage equipment, and other one-of-a-kind items from the label's archives and owner Jack White's musical career and collection." Everything comes with certificates of authenticity. A portion of the proceeds will go to charity.
So what's for sale?
Lot 60 is Meg's "Hardest Button to Button" drum kit.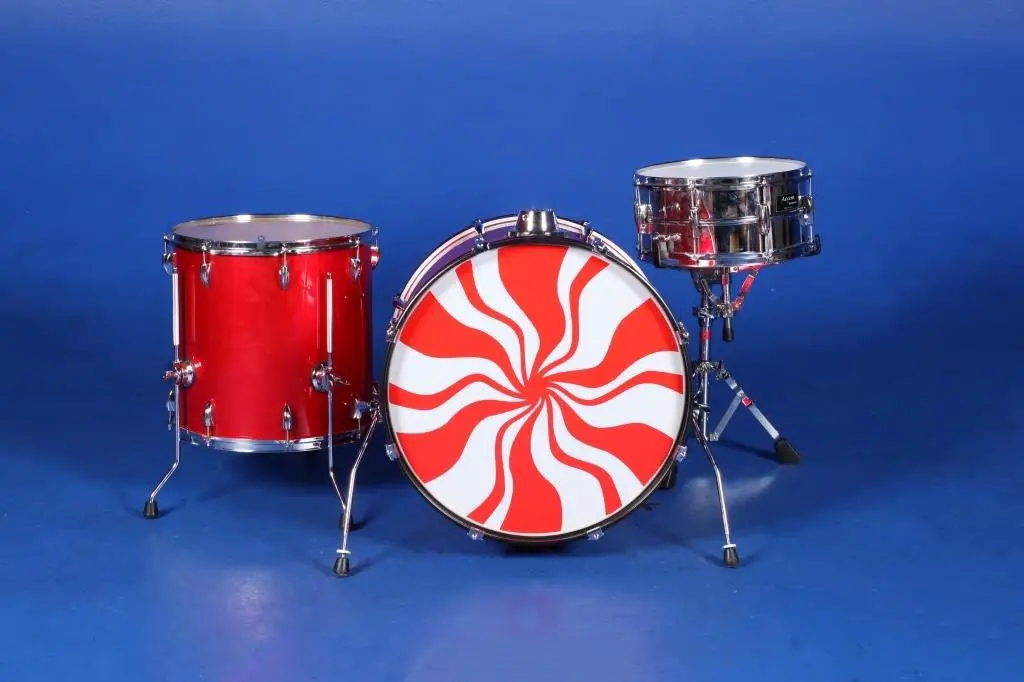 Plenty of Jack's guitars, amplifiers, and stage props from the White Stripes, Dead Weather, and Raconteurs (Start at Lot 1)
Meg White's bicycle (pink) (Lot 6)
A crash cymbal from Meg's drum kit (slightly cracked) (Lot 32)
A super-ancient reel-to-reel recorder (Lot 49)
A "square dance PA system (Lot 46)
A selection of Jack White's guitar pedals
A vintage pantyhose dispenser (seriously) (Lot 59)
A "crappy green chair" (Lot 75)
The "world's okayest green chair" (Lot 81)
A "green chair worth of a messiah" (Lot 105)
A decent couch and matching chair (Lots 114 and 115)
A "boring old typewriter" (Lot 80)
Bowling alley tables (WTF?) (Lots 116, 119, 120, 121)
A series of chandeliers (a bunch of them, actually)
An ancient eight-tube AM/shortwave radio (Lot 92)
Financing and shipping is available. Go here to see everything that's on offer. Auction starts August 26.