Jay Z Defends Tidal on Twitter–And Twitter Responds
With all the bad press and abuse that Tidal is getting, I almost feel bad for Jay Z. Almost.
The other day he took to Twitter to defend Tidal's performance with the public since its launch earlier this month. He veered from being optimistic ("Tidal is doing just fine.") to talking long view ("It took Spotify 9 years to be successful.") to conspiratorial ("There are many big companies that are spending big money on a smear campaign.")
Twitter, of course, responded.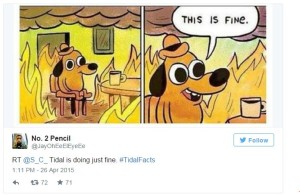 More at UPROXX.