Jay-Z's Deal with Samsung: A Big F-You to the Traditional Music Industry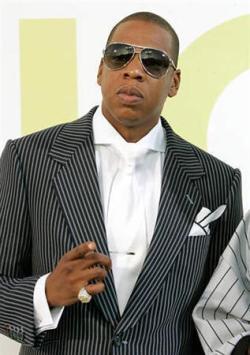 Jay-Z don't need the money. His personal fortune is already somewhere around $500 million. Add in the estimated $300 million wife Beyonce brings in and you have a pretty formidable power couple.
He was this kind of dosh because at his core, Jay-Z is first and foremost an entrepreneur, an uber-capitalist who likes making deals even more than he likes making music.
Just look at what he's done for his new album, Magna Carta….Holy Grail. As part of a larger $20 million deal with Samsung and his company, Roc Nation, one million copies of the album were given away free at 12:01am this morning to owners of new Samsung Galaxy S III and Galaxy 4S phones and Galaxy Note II tablets. They can grab the album through a free app available in the Google Play store. Everyone else will have to wait another three days to buy the album.
Some observations:
1. This is a super-shrewed marketing move that guarantees Jay-Z exposure and revenue. Even if no one amongst those million downloaders ever listens to Magna Carta, Jay-Z gets paid.
2. Because these million albums are free, they will NOT count towards chart positions. There was much scrambling to re-write the chart rules on both sides of the Atlantic so that Jay-Z couldn't have Samsung buy the album's way to #1. Jay-Z will, however, immediately be awarded a platinum album for moving one million copies of a record.
3. Jay-Z's deal pays him WAY more than he'd get through iTunes. I mean, do the math. One million downloads for $5 million. That's a royalty rate of five bucks per unit, paid in advance.
Yes, artists have given away records for free before (Prince with The Daily Mail, Radiohead, Nine Inch Nails) and app-based album releases are nothing new (cf. Bjork and Biophilia) but doing it the Jay-Z way is definitely different.
What does this mean for the future of music distribution? More deals with corporations like mobile phone companies? Will this cause legal issues since only Samsung owners will be able to have access to the record?
Read more at Business Insider.