John Lennon's Former Home for Sale–For About $23M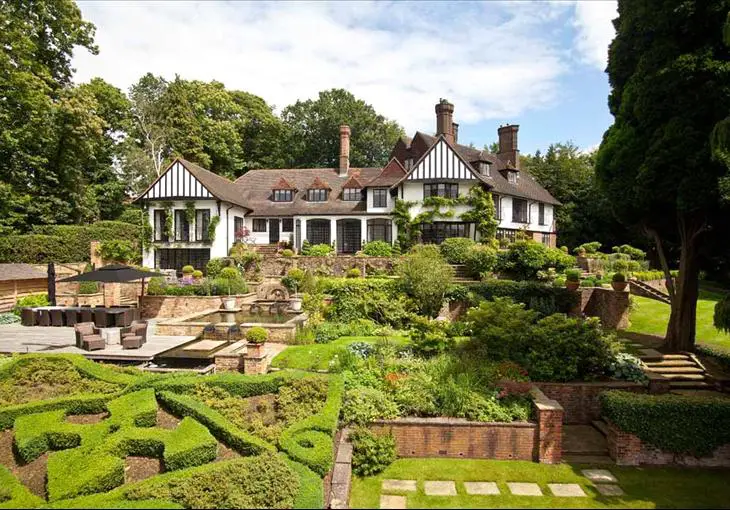 People familiar with Beatles lore will know all about Kenwood, a three-story mock Tudor mansion in Surrey, England, that was once home to one John Lennon.
He bought the 1913 house in 1964 for what was then an outrageous £20,000. He spent another £20,000 revonating the place, living there with wife Cynthia and son Julian until Cynthia came home one day in 1968 to find a Yoko in her bed. That's when the house was sold for £40,000.
The house has changed hands a number of times–legend has it that every sale was preceded by some kind of divorce battle–and is one again up for sale.
If you're looking for a 6-bedroom, 6-bath, 6-reception room country estate wtih an indoor pool on one-and-a-half acres, it can be yours for £13,750,000.
That may sound like a lot, but remember that songs like "Hey Jude," "Day Tripper" and "In My Life" were composed within those walls.