John Mann from Spirit of the West Needs Experimental Stem Cell Therapy
Once John Mann, frontman for Spirit of the West, overcame a serious case of colorectal cancer, things got worse. He was diagnosed with early-onset Alzheimer's. He was barely 50.
John has continued to perform since then and has also gone public with his condition in hopes of raising awareness of both Alzheimer's and dementia. And let's face it: with an ageing population, this the situation is only going to get worse.
Given John's difficulties performing live–he needs an iPad for his lyrics and the guitar chord changes have stopped coming–Spirit of the West have decided to call it a day after about 30 years with two shows in Vancouver in April.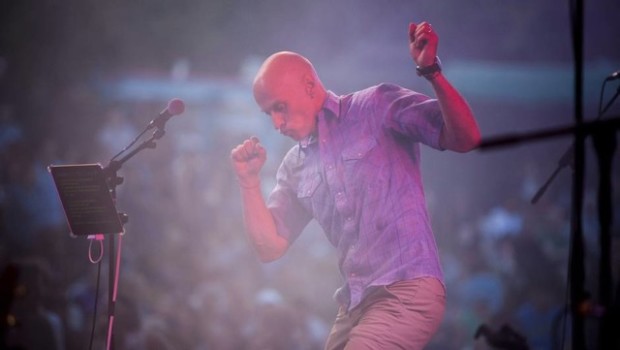 John and his family have tried everything to slow or arrest the disease, but it's been tough. All the standard treatment have been exhausted, so it's time to turn experimental. The problem is that new treatments–like stem cell procedures–aren't covered by Canadian health care, John and his people are appealing for help through Generosity.com.
Our Story
John Mann is one of Canada's best known and most beloved musical figures, but Early Onset Alzheimer's disease has hit him hard. 
John & his wife Jill have taken every possible treatment, every step that the British Columbia medical system can offer.  At this point they are left only with an experimental stem cell therapy, not possible in BC, that is extremely expensive.  A course of this treatment can cost up to $50,000.
He knows he is in the crosshairs of that dreaded disease and wants, as we all would, to get better if possible, and preserve what he still has, no matter what it takes.
John is an award winning musician, songwriter, a beloved actor of stage and screen, and an indefatigable supporter of many charities.  He, his wife, family and friends now wish to pursue what is frankly a last chance treatment so that every possibility has been exhausted, and every reasonable attempt has been made to prolong his life.
The costs are high, too high for a man who must also plan for day-to-day survival through forced retirement.  John needs your help.
Now is the time to act.  Please consider a donation to John Mann.
Go here for more as well as updates on the campaign.