Jon Schaffer of the power metal band Iced Earth is now on the FBI's Most Wanted list
Gee, when you storm the seat of government bent on damage, mayhem, and worse–and when the whole thing was caught on cell phones and security cameras–did you not expect to be identified and sought by the authorities?
Jon Schaffer, guitarist of Iced Earth, was apparently part of the mob that broke into the Capitol. He even appeared on camera giving an interview talking about the potential violence that day.. That's landed him on the FBI's Most Wanted List. Nice work, dude. And you've managed to alienate a lot of fans, too.
That's him in photograph #25 in the blue coat.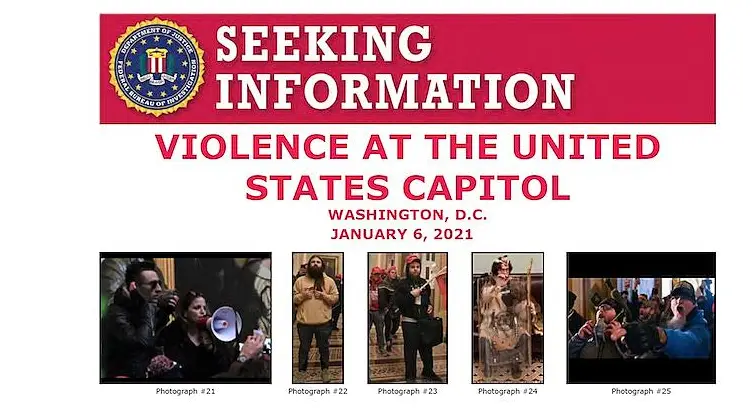 Here's the full Twitter post.