Just because Rush won't be touring or recording again doesn't mean we've heard the last of them. Look!
The chances of Rush recording and touring again are somewhere between "zero" and "nil." But that doesn't mean there isn't more Rush material in the hopper. It's just not music.
Take, for example, Geddy's Big Beautiful Book of Bass, a gorgeous coffee table book that takes us through his extensive collection of bass guitars–which even Geddy admits is excessive.
Not to be outdone, Alex Lifeson (with help from producer Terry Brown) has contributed to a 144-page graphic novel on the making of Rush's 1977 album, A Farewell to Kings. Here's a sample page.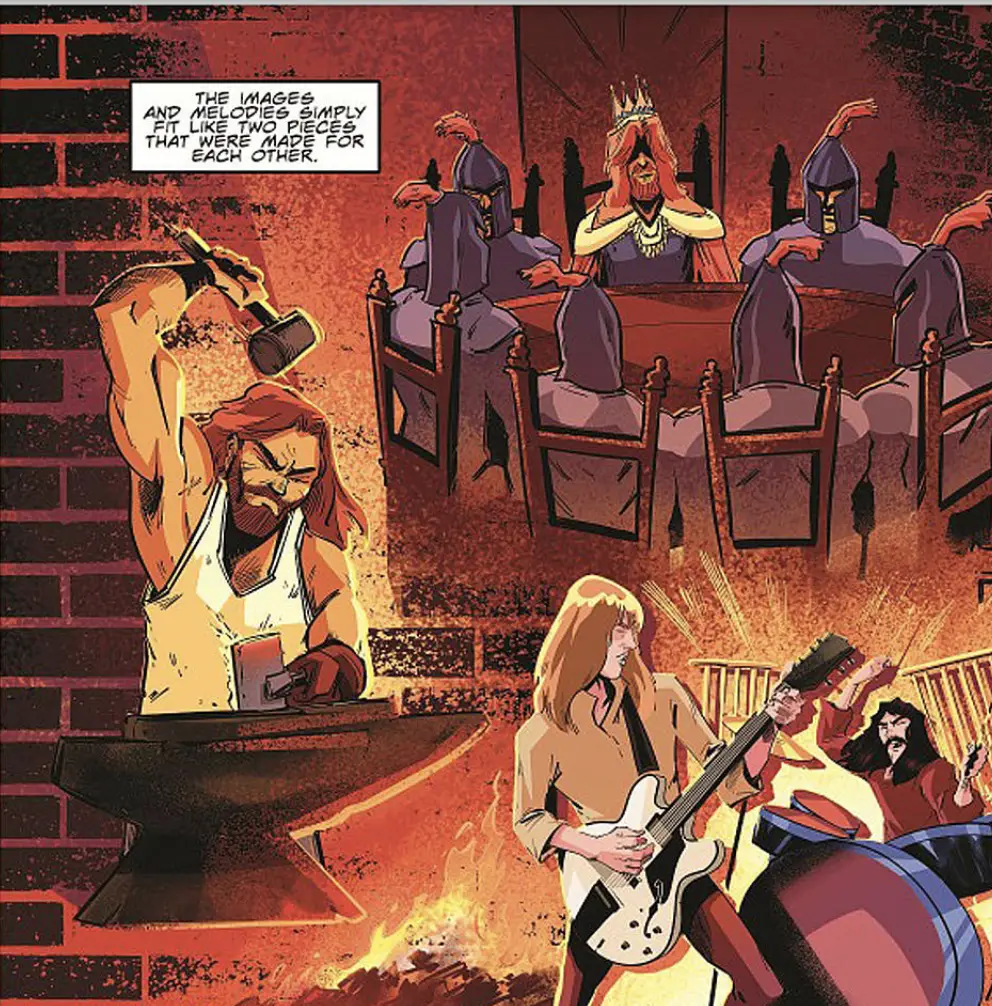 The graphic novel will be out September 10. And did I mention the 70-page Rush colouring book coming in July?
(Via Ultimate Classic Rock)