Just to Be Clear: Zooey Deschanel is NOT a Suspect in the Boston Bombing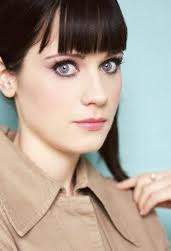 Talk about a closed captioning FAIL.  From Salon:
The erroneous onscreen text appeared during coverage by the Fox network affiliate KDFW in Dallas-Fort Worth of Friday's manhunt for a bombing suspect. It declared: "Marathon Bomber. He is 19-year-old Zooey Deschanel."
The TV station has apologized.  Read the whole story at Salon.