Just When You Thought Bob Marley Couldn't Get More Popular…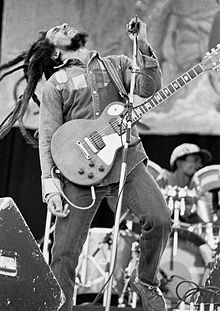 No artist travels as well or is as universally beloved as Bob Marley. And just as we thought that he couldn't get more popular, something else comes along.
Billboard has something called the Social 50, a ranking of the most popular artists on YouTube, Vevo, Facebook, SoundCloud, MySpace, Wikipedia and Instagram. It tracks trends in friends, fans, likes, followers, page views, song plays and a bunch of other things.
Marley has always been in the top 50, but his estate recently entered into a licensing agreement with ESPN. The use of Marley music in their sports coverage saw his Social 50 ranking shoot from number 34 to number 9.
Bob has 44 million Facebook fans, making him the second-most popular dead artist. Only Michael Jackson has more at 61 million.