Justin Bieber Enhances Douchebag-ness with New Marilyn Manson T-Shirt
It was hard enough looking at  Justin Bieber wearing a Marilyn Manson t-shirt in concert. Now someone in his organization has turned that shirt into some official Bieber merch. The price? Only $200.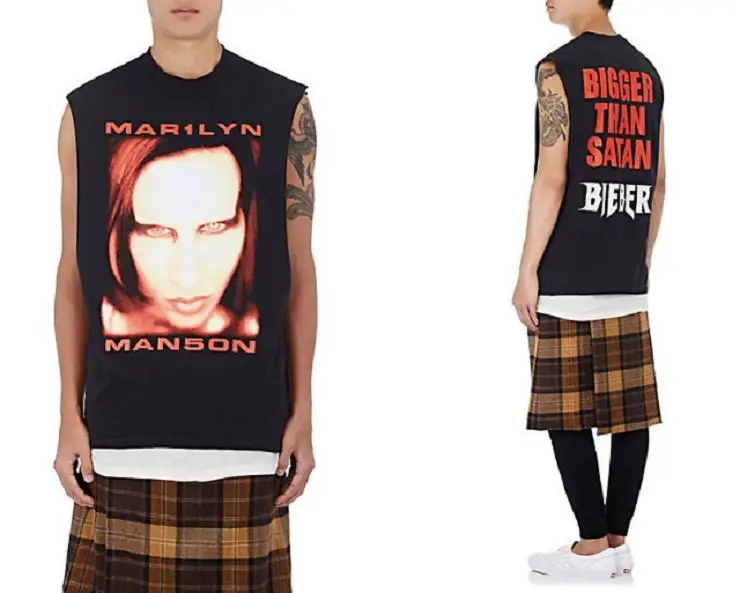 Here's the question: is Manson getting a piece of the action?  Judging from the selfie shot below, I somehow think so. They seem to be buds. More at Exclaim.ca.