Justin Bieber Gets into the World of High-Fees Finance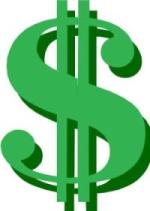 I understand the need musicians to have additional revenue streams these days, but there's something that smells about this.  
A company formerly known as BillMyParents has rebranded as SpendSmart, a preauthorized debit card for teens. Bieber has signed on for a 14-month endorsement deal worth close to $4 million.  He also will release a series of videos where he addresses fans on how to be smart and responsible with money.
From the Telegraph:
When teenagers use the card, which has a MasterCard logo, parents can be alerted instantly to the purchase through text messages and a smartphone app. Parents may pre-emptively block purchases from Web sites, and instantly lock the card after seeing anything objectionable. Real-time monitoring fosters what SpendSmart, in marketing materials, calls "teachable moments."
[…]
SpendSmart fees include a monthly fee of $3.95; loading fees of $2.95 from a credit card or 75 cents from a checking account (a single scheduled monthly automatic payment from a checking account is free); $1.50 to withdraw from any A.T.M. (in addition to A.T.M. surcharges), and 50 cents for an A.T.M. balance inquiry; $7.95 for a replacement card; and $3 for 30 days of inactivity.
After reviewing the SpendSmart fee schedule, Michelle Jun, a lawyer with Consumers Union, which publishes Consumer Reports, said SpendSmart fees were not as high or numerous as those for many prepaid cards, but she still advised against the card.
"We would not recommend that parents use prepaid cards for their teens," Ms. Jun said. "It doesn't help your teen establish a credit history or a relationship with a financial institution, so we recommend going the traditional route and opening up a checking account at your bank or credit union of choice."