Justin Timberlake to Play Crazy Record Mogul Neil Bogart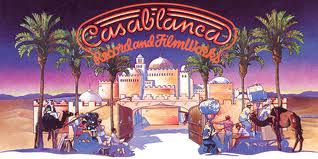 Even by the standards of the anything-goes 70s, Casablanca Records stood out. Led by Neil Bogart, the label made millions from artists like KISS, the Village People and Donna Summer. In the process, they spent tens of millions, mostly on things like cocaine and flying birthday cakes across the country. Oops.
I'm surprised that no one has made a proper movie about Casablanca and their crazy president, Neil Bogart. At least not until now.
Word out of Hollywood is that Justin Timberlake will play Bogart in Spinning Gold, a now-in-pre-production bio-pic of Bogart.
This has potential. This, however, will not please those who are pining for some new Timberlake music.