Kaytranada's 99.9% Album Wins the 2016 Polaris Music Prize
One of the coolest thing about the Polaris Music Prize is that once the 11-person Grand Jury gets sealed in their room is that you never, ever know what will happen. After many hours of deliberation, arguing and consideration, they took a secret ballot. When the votes were tallied, Montrealer Kaytranada (pronounced Kay-tra-NA-da) was named the winner of the $50,000 prize for his album 99.9%.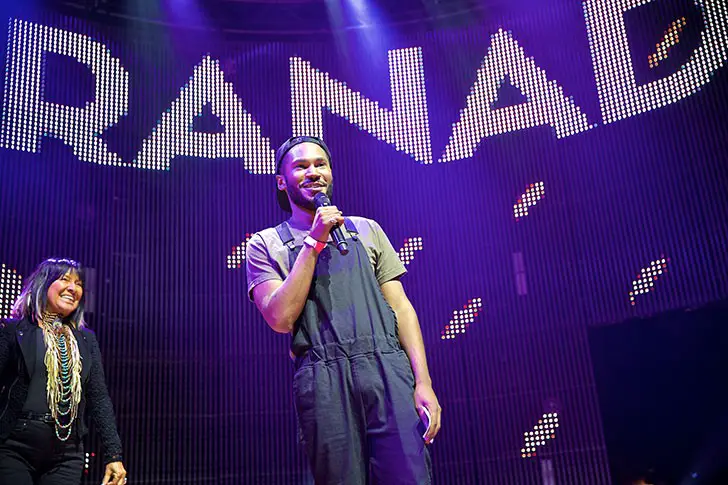 This is the first time in the 11-year history of the Polaris that someone from an R&B/soul background has won the top prize. (About the only broad genres not yet honoured are jazz and classical.) And the win helps achieve the goal of Polaris: to spread the word on artists that many people might never hear about. And to be brutally honest, I'd never heard of Kaytranada until this year's round of voting and nominations.
Here's one of the big songs from 99.9%.
Kaytranada feat. Syd "You're the One" || Candace Brown Choreography from Candace Brown on Vimeo.
Kaytranada (real name: Louis Kevin Celestin) was born in Haiti but raised in Montreal. He was quick to pick up on all sorts of musical influences, which eventually resulted in this debut record which was mostly recorded and mixed at home. Not a bad start to a career, huh? Here's what he had to say:
"For me, it's crazy to get this award.  It's really, truly, a big honour. It's amazing. Ceci est pour Montréal, tous mes Montréalais. Shout outs to all of y'all.  I want to thank the judges and everybody for voting for me. It's an honour man, I don't know what to say."
The nine runners-up–Black Mountain, Basia Bulat, GRIMES, Carly Rae Jepsen, Jessy Lanza, PUP, Andy Shauf, U.S. Girls and White Lung – were awarded $3,000.00, courtesy of Slaight Music. Iggy Pop, Jeff Tweedy of Wilco and one of the kids of the Netflix series Stranger Things made appearances. You can watch the entire three-hour event here. The Globe and Mail goes deeper here.
Arguing has already begun for 2017.