Meet the Man Who Invented the Ticket-Buying Bots That Have Been Screwing You. He'd Like to Say He's Sorry.
He's not exactly Robin Hood, nor is he a reformed sinner. But Ken Lowson has seen the concept he pioneered take on a life of its own and he wants to make things better.
Lowson was recently profiled in a MotherBoard article detailing his notoriety as the man who invented ticket bots, in a manner of speaking, and in interviews with A Journal of Musical Things, he reiterates how his former company, Wiseguy Tickets, used at least 30 computers to buy concert ticket out from under fans. These tickets would be resold by brokers, scalpers, companies, you name it, all for profit and above face value.
"We set up a 'boiler room' full of strange Los Angeles types," Lowson says, swagger still intact. They'd buy tickets the instant they went on sale, using co-located servers pinging across the country and credit cards given to them by the brokers they'd supply, scooping up the vast majority of tickets to an event without batting an eye.
"Only one or two (of the 30 computers in the room) would get the seats. The other 28 would get none, he explains. He and his team of developers—his preferred term for his role at WiseGuy—realized it could take up to a minute or more for an event's tickets to become available through a primary seller's website across the United States, a technical occurrence they simply took advantage of with Linux servers and a team of skilled techies.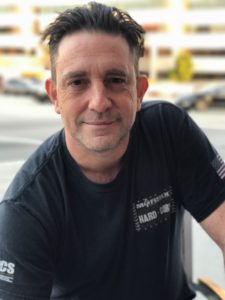 Lowson is adamant that what they did was not hacking. Lawyers in his federal case back this up. WiseGuy stayed within ticket buying limits and didn't do anything to change or corrupt the primary seller's web code, the very definition of a hack. "All we did was do things around their system. We never broke in to their system."
Nor did WiseGuy try to hide from primary sellers, such as Ticketmaster or Live Nation. In fact, there was an effort for a while by a large international primary seller to potentially buy WiseGuy to internalize their methods but that never came to fruition.
Once Lowson and his team had the seats they wanted, they released the rest back to the general market, putting those tickets back out for fans to purchase. This is what angers Lowson about software bots that have become so prolific: "Bots are buying everything now" without discriminating between a higher-priced front-row seat and the upper-level nosebleed seats for the hottest tours and games.
Their goal was 100% delivery, to make sure all orders to their broker customers were filled and they got paid for their efforts. Buying above ticket limits on a single card could result in cancelled transactions.
Yet WiseGuy was raided by US federal authorities at gunpoint in 2009, 30 or so guys breaking down their door. Initially he thought the ruckus was related to the people who were protesting AIG the day before—WiseGuy took over AIG's office in Century City, California, following the company's collapse in the subprime mortgage crisis in 2008.
In the end, Lowson took a plea deal and plead guilty to one count of conspiracy to commit wire fraud in violation of the US Computer Fraud and Abuse Act (CFAA). The evidence against him was an email sent by a Russian programmer who wanted to be paid in Amazon gift cards, something Lowson says he had no interest in agreeing to that kind of transaction anyway. The government lawyers weren't swayed, though, arguing instead that simply having the email was enough for a conspiracy charge.
Flash forward to now: Lowson wants to revolutionize the ticketing market again, this time with the fans in mind while also helping artists and sports teams make buckets of money.
The reason fans aren't getting the seats they want to the events they want isn't only because of ticket bots. Most of the tickets – he claims around 70%, maybe more–are never made available on the primary market for fans to purchase directly. Insider deals between promoters, managers, venues and ticket brokers gobble those tickets up as soon as events are scheduled. The game is rigged before the dice are thrown, as he explained in an interview with CBC last fall, following the outrage over The Tragically Hip's Man Machine Poem tour. And every time a course of action is devised to make it more fair for fans, the scale is tipped further against them.
Enter TixFan, Lowson's new company. He aims to work with artist and teams to get tickets into the hands of "real" fans that want and deserve to be there by convincing the entertainment providers it's in their best financial interest to do so. If fans don't have to pay a 300% markup on a ticket just to get into the door, they'll be able to spend that extra cash on merchandise, fan club memberships, beer, pretty much anything else that helps put more money into the organization's pockets.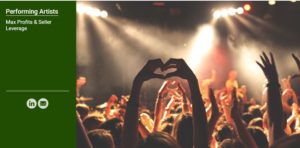 First, though, some advice for fans: If you don't get the tickets to the shows you want immediately, wait until a little closer to the event and then check the market or venue again. Prices on the secondary market always start off high and trail downward as the date gets closer. Arenas typically release additional seats in the days or hours before a sold-out show. And sellouts are a fabrication any way you look at it, Lowson says. Also? Shop around: Find the seats you want on a secondary reseller website and then contact the broker directly. The broker wants to offload the ticket and make some profit, why should he or she care whether a secondary marketplace gets a cut?
Back to TixFan: Lowson says it's common for managers to tell venues, promoters and/or primary ticket seller (sometimes owned by the same people) that their artists needs to make a certain amount of money on a given show or tour. The artist usually have no idea these discussions are taking place. But in order to sell some tickets to fans, the ticket prices are kept lower than maybe market price would command and the rest of the money, making up the manager's demand, comes from sales on the secondary market.
TixFan works with all parties to ensure fans get tickets, managers meet their profit target, venues make money and the primary market makes money.
"We make sure the team or the artist gets the great benefit from their ticketing," he says. "We do fan credibility, because we want their fans to love them more. We make sure we do a PR campaign (on behalf of the team or artist) to show they're serious, they're waging a war on scalpers. The fans need to know the artists are fighting for them." And in the meantime, there's profit to be had. Resellers and brokers are still involved, but they're locked into an agreement where they sell the tickets provided to them for the price they're told or they're cut out of the relationship.
TixFan suggests, for example, that profits from a credit card presale goes directly to the team or artist. That automatically ups the revenue from an event. If a fan buys a ticket but can't attend the event, encourage them to put the ticket up for resale on the band's website, again putting the 20% transaction fee in the coffers of the band, not the secondary market reseller.  TixFan recently signed a deal with Lloyds of London, the international insurance market, to guarantee fans will get their money back in full should an event get cancelled.
Another benefit for teams and artists? Simply drop Lowson's name. Everyone in the business knows it. "By you telling a primary seller I'm in the picture, I can tell you what to do so they come in with $10 more million. You don't even have to hire me, just pretend."
All these things will help fans get tickets and increase profits to all other parties, he says. Plus, it'll protect a brand's value. If fans realize artists or teams are complicit and involved in screwing them out of tickets, there will be hell to pay and money will fly out the door. The brand's reputation will be damaged severely. Tickets, after all, are a brand's flagship product, with the artist's name all over it. An NFL team's brand might be worth $1 billion alone, he says. "Is that worth the extra 2% on your gross to scalp tickets? I don't think so."
TixFan launched about two weeks ago. Lowson is optimistic—confident though not quite as cocky as he must've been before the feds broke down his door eight year ago, now older and wiser—that TixFan is the solution to a problem that's been evolving since the 1970s.
"I'd like to see primary sellers change the way they do things," he says, ever the disruptor. "I think it's healthy for artists, teams and the fans—that's the group that needs to get taken care of here… I feel good about doing it, but I'm in there to make money. I'd like to see internal changes happen with primary sellers, secondary sellers and teams. They're still selling out. But I'd like to be the passionate visionary who changes the ticket business. I think it's possible, with the internet and the way disruption happens. The ticket business is just lagging behind."