Kicking the Crap Out of Liam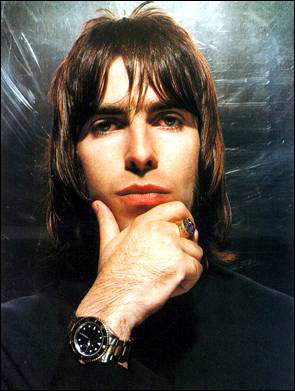 He's settled down substantially now, but for many years, Liam Gallagher liked to get drunk and get into fights. And quite a few times, he had the crap beaten out of him. Take, for example, what happened in Munich, Germany, on December 1, 2002.
Liam said he was just having a quiet pint in a hotel when he was suddenly jumped by a bunch of mobsters who proceeded to remove a number of Liam's teeth. So what really happened?
Well, they weren't mobsters. They were computer nerds in town for a conference. Medical tests showed that Liam was quite possibly under the influence of cocaine at the time. And finally, witnesses testified that it was Liam and his lot that started the fight in the first place, not the computer nerds.
No one was really surprised by any of this.