Kids of Celebrities Who Have Turned to DJing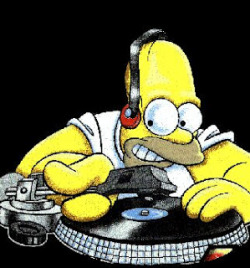 From the New York Times:
Ms. [Alexandra] Richards [daughter of Keith Richards] is one of the many children of celebrities who have turned to turntables to eke out a living. And why not? As a party D.J., the hours are easy, there is not much in the way of formal training, the pay can be pretty good and, best of all, a boldface last name all but guarantees a gig.
A scan of party invitations in New York, Los Angeles, Miami and Las Vegas reveals a growing list of D.J.'s with celebrity parents: Connor Cruise, 17, the son of Tom Cruise and Nicole Kidman; D.J. Demetrius Mosley, 20, a son of the record producer Timbaland; Hannah Bronfman, 24, an heiress to the Bronfman family fortune; and Pierre Sarkozy, 27, a son of Nicolas Sarkozy, the former president of France.
They are joined occasionally by Richard Hilfiger, 22, a son of Tommy Hilfiger, and Chester Hanks, 22, a son of Tom Hanks, though they are more rapper than D.J., technically speaking.