Killers' Saxophone Player Found Dead. Suicide Suspected.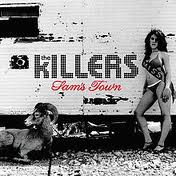 If you're a fan of the Killers, you'll be familiar with the songs on Sam's Town and Day and Age that feature a saxophone. This parts were provided by Tommy Marth. Tommy also toured as part of the Day and Age production.
Marth was found dead in his back yard in Las Vegas on Monday, the apparent victim of a self-inflicted shotgun wound to the head.
(Via HuffPo)