Kim Mitchell to be inducted into the Canadian Songwriters Hall of Fame
Kim Mitchell has been responsible for some brilliant and often iconic Canadian songs, starting in the 70s with Max Webster and through a long solo career. Those achievements are now being acknowledged by an induction into the Canadian Songwriters Hall of Fame. This was supposed to happen during Canadian Music Week last year, but COVID screwed that up.
The induction will happen on Wednesday, July 21 on Global-TV's The Morning Show. Kim will be joined by his friend Ed Roberts of the Barenaked Ladies. This will coincide with the release of a new single called "Best I Never Had," released through El Mocambo Records.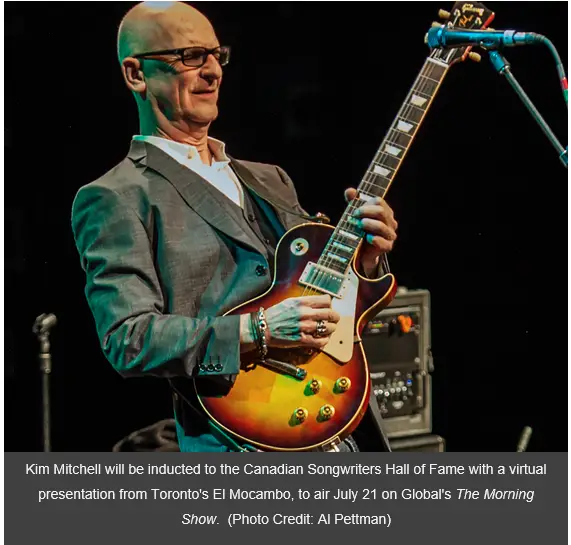 From the press release:
"We have been waiting for the right moment to celebrate Kim's induction to the Canadian Songwriters Hall of Fame in the true fashion that he deserves; and we're thrilled to be able to honour his legacy of songwriting on the stage, where he shines best," said Vanessa Thomas, VP, Member and Industry Relations for SOCAN. "Kim is an originator and authentic in everything he pursues, from songwriting to transforming radio airwaves, defining the indie-rock genre in Canada and putting it all on the stage for his fans. He is among Canada's rock elite, and continues to influence and innovate through his music."
I've known Kim for years and he's a fantastic dude. Congrats!