Korn offered surgical masks for sales for those worried about the coronavirus. They're sold out.
Look, standard surgical masks will do exactly jackshit when it comes to protecting you from the cornavirus. You need to step up to a properly fitted N95 mask–and even then, you're probably just taking away a mask from some health care worker who really needs it.
Still, you gotta love Korn for realizing a marketing/merch opportunity. Had you acted quickly, you could have gone to Korn's online store and bought one of these for US$11.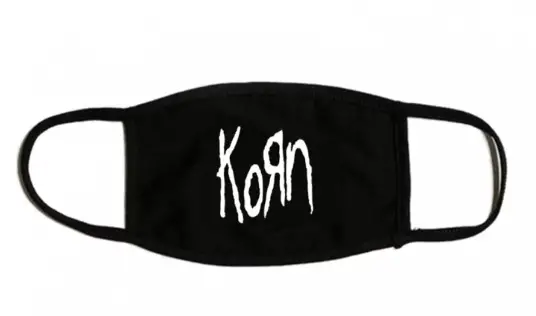 Alas, they are all sold out. Any other bands doing something similar?