Kurt Cobain Drove a Volvo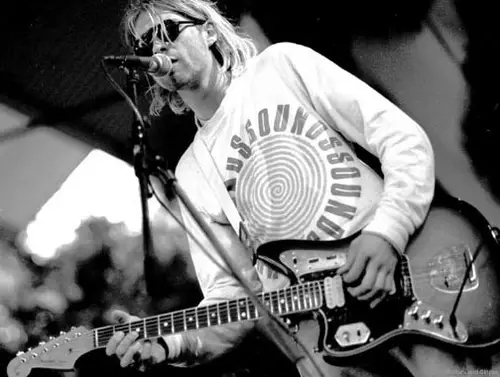 Kurt Cobain may have been very reckless with his body and brain, but he was a very careful driver.
While he could have afforded any car he wanted, Kurt preferred to drive a used 1986 grey Volvo 240, the kind of thing you'd expect a geography teacher to drive. Why a Volvo?
Because he was convinced this was the safest car in the world and he didn't want to take any chances on the road. And he never, ever drove it over the speed limit because he thought that was irresponsible behavior.
Yes, he'd bang all manner of chemicals into his veins, but he'd never think of going to through a yellow light because, well, that just wasn't safe.