Kurt Cobain's "Solo Album" Is Out Today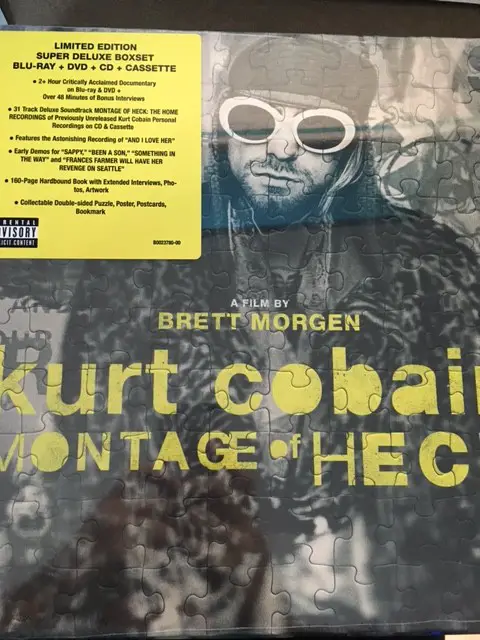 If there's one thing we can extrapolate from the release of Kurt Cobain: Montage of Heck, The Home Recordings, is that the Nirvana well is dry. Even the dregs are gone. Fans have been desperately hoping that there was some kind of lost treasure trove of unreleased material, brilliant gems that had been hidden or lost until now. Hey, if Jimi Hendrix, another native of the Pacific Northwest, was able to release more albums dead than alive, why not Kurt? Could he be the new 2Pac of posthumous releases?
No, he can't. And he won't be.
If you are a Nirvana/Kurt fan, you should buy this new collection if for nothing more than completist purposes. And to do it right, spring for the limited edition box set. Just don't expect to be blown away by any of the music it contains. It's not that good. In fact, a lot of it is kinda terrible. Really terrible.
Of the 31 tracks salvaged from various cassettes found in a storage locker–Courtney moved everything out of the house after Kurt died because so many of his "friends" were picking through his stuff and stealing it–there only a few will stand up to repeated listening. There's a wistful recording of Kurt singing the Beatles' "And I Love Her" and…well, that's maybe it.
There are early demos of "Something in the Way," "Been a Son" and "Frances Farmer Will Have Her Revenge on Seattle," but they're cassette recordings, not full-fledged demos done in a proper studio. There's also "Do Re Mi," the last song Kurt is said to have written. (An edited version appears on the box set With the Lights Out; this is the full 11-minute version.) Beyond that, there's plenty to enjoy–if you want recordings of Kurt telling bad jokes, burping and farting.
That being said, the box set has some serious value. The Montage of Heck doc on Blu-ray and DVD. The CD and cassette(!!!) of the soundtrack. A 160-page hardbound book filled with photos. A puzzle, postcards, a poster and more.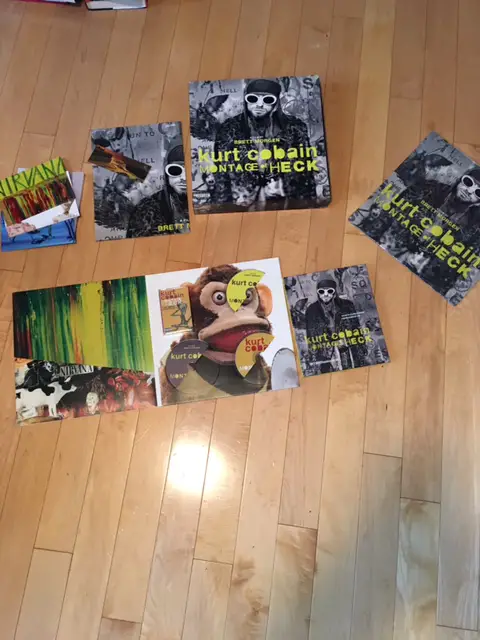 It's a nice momento, a good way to end it all. But make no mistake, that's it. We're done. There's nothing left in the vault. Move on.