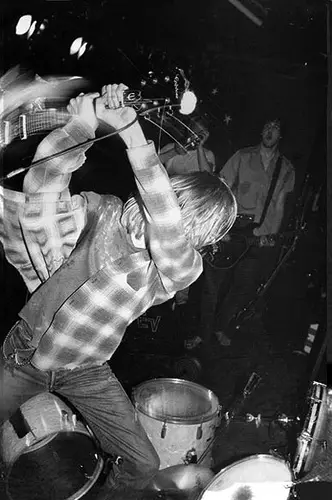 Kurt Cobain could be rather tough on his guitars. He smashed more than a few of them at the end of Nirvana shows.
Once it was in pieces, he didn't bother much with the wreckage, leaving it to fans to make off with the debris. Most of these ruined guitars have disappeared forever, but a few managed to survive.
For example, in late 1991, Kurt destroyed a white Fender Stratocaster at the end of a show in Ghent, Belgium, on November 23, 1991. It was salvaged, repaired and given back to Kurt who then wrecked if for good the following September at a gig in Seattle.
What remains of that guitar is now on display at the Experience Music Project Museum in Seattle.