LA Medical Examiner Has Ruled on the Death of Chester Bennington
According to the official report released today (July 23), Chester Bennington of Linkin Park died as the result of a suicide. Here's a screenshot from the LA Medical Examiner's Office of the report filed by Dr. Christoper Rogers and investigator Nani Cholakians.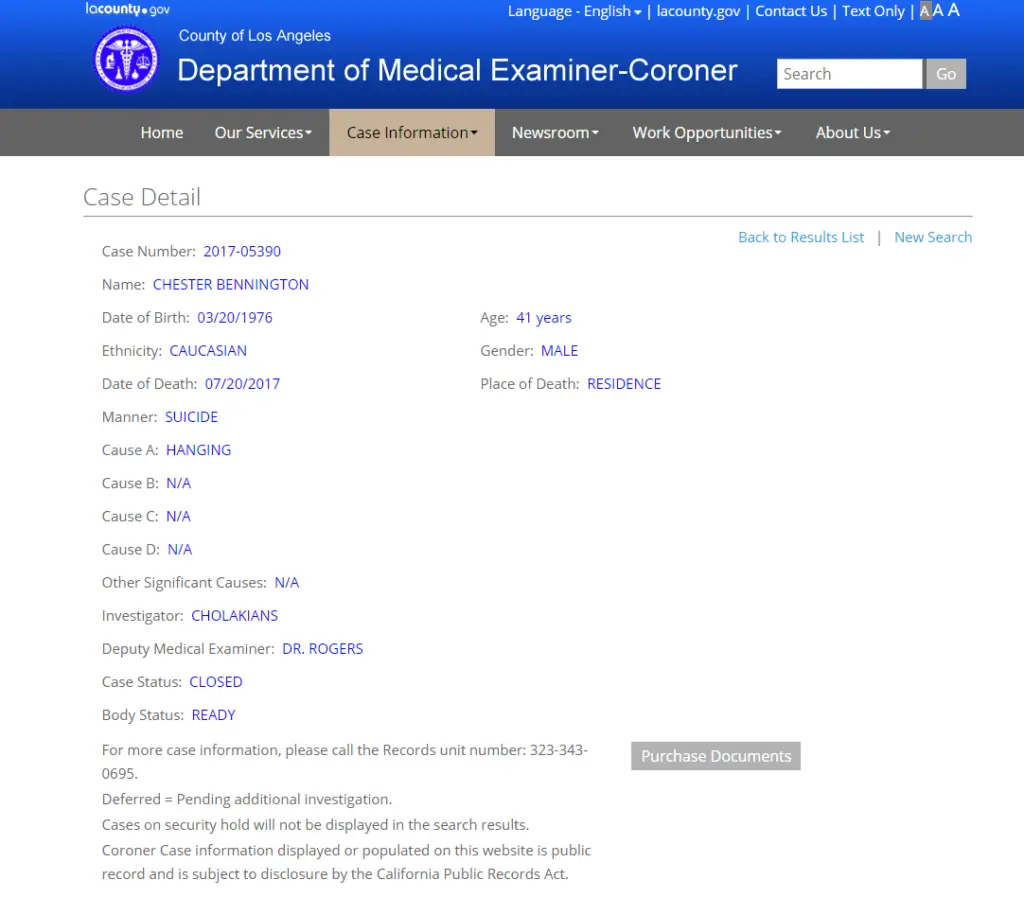 As far as the medical examiner and coroner are concerned, the case is closed. There's no mention of a toxicology report–yet–but unless one is requested, one may not be cared out since there was no indication of use of legal or illegal drugs. Chester's motivations remain a mystery.
One last piece of information: Someone from the band (we don't know who) was on his way to pick up Chester for a photo shoot the Thursday morning he died. He arrived when the police were already on scene.
At some point, we'll probably get details about Chester's last days and hours. Maybe then we'll get some answers.