Lady Gaga Given a New Plane. A 757, No Less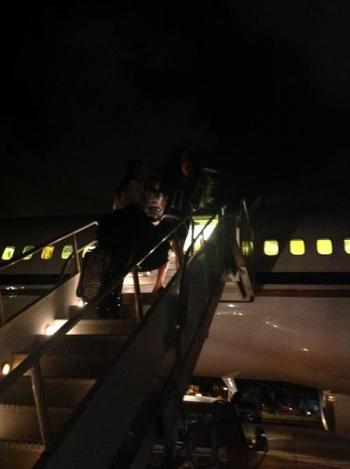 Live Nation, the concert promotion giant, has given Lady Gaga her own jet.  No more flying commercial (or even those low-rent Gulfstreams) for her.
She tweeted "So apparently, LIVE NATION gave us a 757. I just cried n the tarmac. We tried to take a pic but its too big."
All the headrests feature something that show her name.
But before anyone jumps to conclusions, there's no way Live Nation just handed over the keys to an $80 million airliner.  My guess is that it's what they call a "wet lease," which means it's a rental, complete with crew.  Once her current tour is over, the jet will go back to the leasing company.
Still, it's better than flying commercial, innit?