Lady Gaga's Manager Left Her for the Tech Industry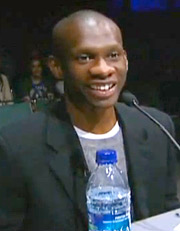 One of the reasons I admire Troy Carter so much is because when it comes to tech, he gets it. He was one of the new music managers who really understood the new digital landscapes when it came to music and the future of the music industry. He proved it by helping to turn Lady Gaga into one of the biggest online phenomenons in history.
Turns out, though, that he likes the tech world more than music.
Earlier this week, we heard how he and Gaga have parted ways, something about "creative differences" and dealing with the goofy day-to-day crapola of being a manager. The rumour is that Troy has decided to pursue is tech dreams.
And it's not like he's starting from scratch, either. Troy has a piece of both Uber and Spotify and he has a social networking site called Backplane. It's interesting for the fact that Eric Schmidt of Google is an investor.
He's not alone. MC Hammer, Bono and Aston Kutcher have all detoured into the tech sector. This could be interesting.
(Via Page Six)