Last Night in Kingston (Final Update)
Whether you stood shoulder-to-shoulder with friends and strangers, sat by yourself in front of a screen, listened while driving or found another way to participate, Saturday night's CBC broadcast of the Tragically Hip's concert in Kingston was incredible. It's unlikely a moment like that will be repeated again–let's be honest, we don't want another reason for another moment like that, not for a good long while–and we'll be speaking in reverent tones for quite some time about where we were when we watched The Hip sing and dance and perform together in their hometown.
Before the photos I promised you, most of which were taken in Buffalo (we like to think of ourselves as The Hip's adopted US hometown), an observation: The first set of every night's show, the band played in close proximity to each other. A clear, loving, lovely message: We are one, we protect each other, we're in this, we've got each other's backs. A beautiful thing to see. We saw it again during the third and final encore.
This is a smattering of what I saw–please feel free to keep sending them to [email protected] or via Twitter (@AmberMHealy) or add them in the comments below. There's another great collection over at CrowdAlbum.com worth checking out. And thanks for sharing.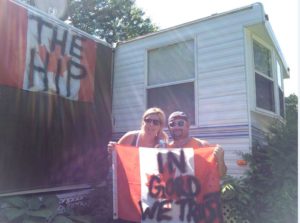 This came from Tish and Will in Port Glasgow, Ont., who sent it over Friday evening. "This is a celebration of the soundtrack of our lives! Filled with emotion and forever thankful to The Hip!!!!! We love you!!!!"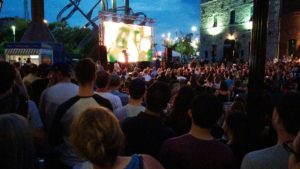 Nicholas Jameson sent that one in from a party in Toronto's Distillery District (above).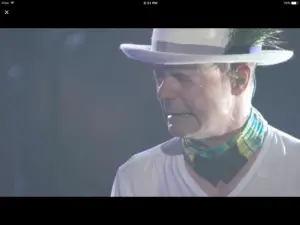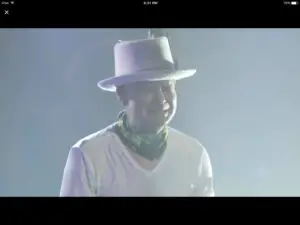 From the comfort of an Edmonton couch (left and above) to the enthusiastic and well-populated Buffalo crowd: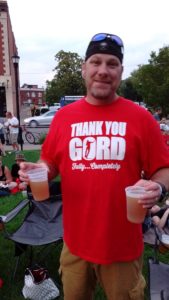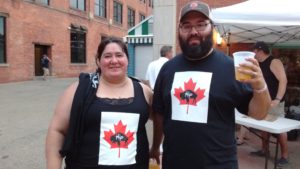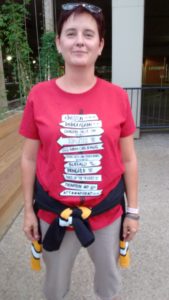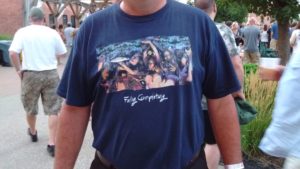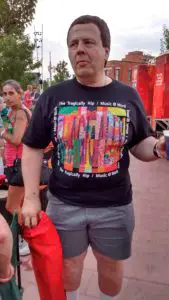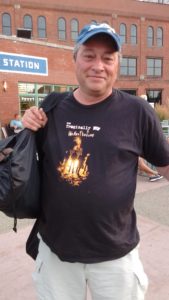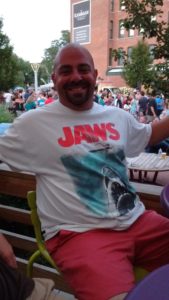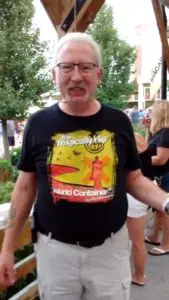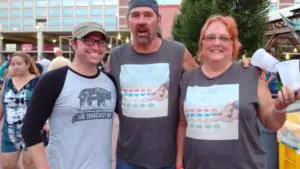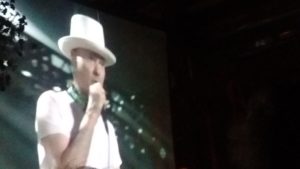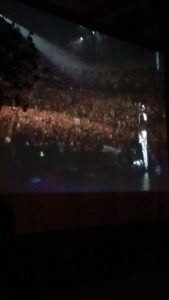 And then there's this one, reportedly from a "secret show" at the Showplace Theater in Buffalo in 1994, which pretty much sums it up: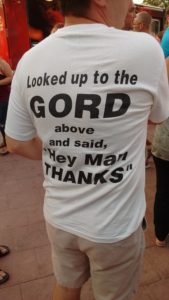 Here's a few more from Randy Sexsmith out in Vancouver: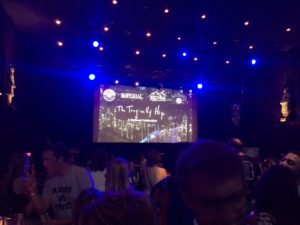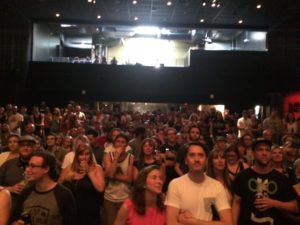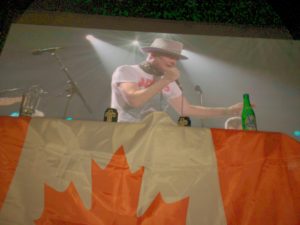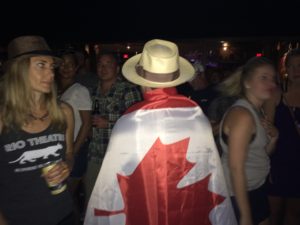 He  writes: "Last night, I went to watch the show at the Imperial Ballroom in Vancouver. The cover charge was a donation to the Sunnybrook Foundation. Here are some pics from the show. It was an emotional night with many fans shedding tears while singing all the words." His email is signed "In Gord We Trust."
And here's another collection of screenshots sent by a fan from Edmonton: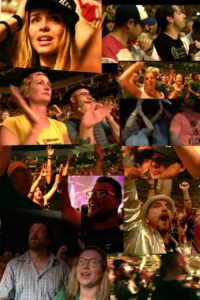 Gerry from Ottawa sent along these beauties, taken from inside what must have been an overwhelmingly emotional K-Rock Centre. "Had the pleasure of being at the K-Roc Centre last night, and the Ottawa show two days ago. Never seen a crowd so electric. So emotional.  The Hip were outstanding in every way."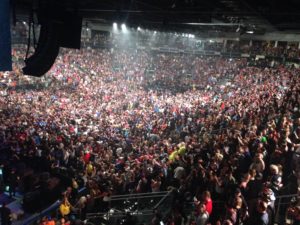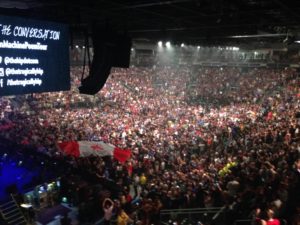 More from Kingston, courtesy of Scott, who has a series of videos posted on YouTube under Kingston 360 DOTCOM:
When the band walked offstage, it was with heavy and tired hearts, but hopefully also hearts filled with joy and appreciation.  We don't know what tomorrow brings, but we shared this moment. It might be enough.