The Latest Piece of KISS Merchandise is…a Triathlon Bike?
KISS will let you brand just about anything with their logo if you pay them. Gene Simmons once told me that there are over 7,000 KISS-branded items, from condoms to coffins ("We get you coming and going," chuckled Gene.) If numbers issued by their rights management company, Epic Rights, can be believed, the band has a billion-dollar market for their stuff.
The latest item in the catalogue is this triathlon bike built by Sciacallo Bikes of British Columbia.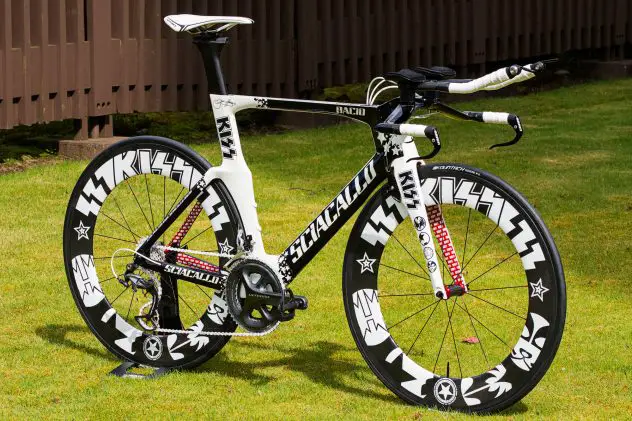 The Sciacallo Bacio (yes, bacio is Italian for "kiss") is a custom-build only with a carbon fibre frame. Each copy will be hand-painted, numbered and given digital signatures by Gene and Paul Stanley. The price? Just $6,500–to start. You want to spec it up? Prepare to pay.
As far as anyone knows, this is the first triathlon bike ever licensed by any musician. Not that this is a major market, of course.
(Via Triathlete.com)