Legendary Audio Engineer Ray Dolby Dies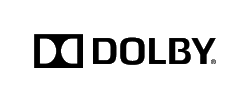 It's hard to understate the impact Ray Dolby had on recorded sound.  
Back in the 60s, he and his company, Dolby Laboratories, introduced noise-reduction technology which eventually made cassettes listenable. The format's inherent annoying tape hiss was greatly reduced. making it possible for cassettes to flourish as THE portable music storage choice for cars and tape players for the next couple of decades.
Dolby also introduced a number of industrial-grade products which meant professional studio recordings sounded cleaner.  Later came SurroundSound and 5.1 audio and what we get from DVDs, Blu-ray and in movie theatres.
Dolby amassed a fortune worth more than $2 billion through his 50-some patents.  He died this week at the age of 80 after long battles with leukemia and Alzheimer's.