Legendary Beatles Producer George Martin Dies at 90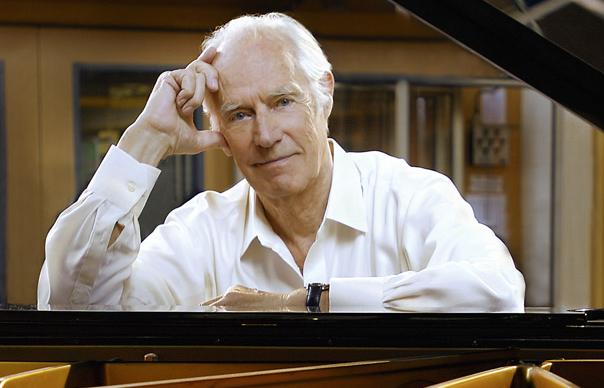 Here's a fact: the Beatles would not have become the Beatles we know without George Martin.
After Decca Records famously rejected the band after an audition in early January 1962 because "guitar bands were on their way out," George Martin, a lowly A&R man at Parlophone (a subsidiary of EMI), decided to give them a look that November. While he considered their original material "rather unpromising," he thought that Lennon and McCartney's harmonies blended rather well, which was enough for him to offer the band another audition. This time they passed the test.
This was the first single they released together. (Read the story here.)
https://youtu.be/ZXDgn4OTnjU
From that point on, Martin became the Beatles' producer, mentor, collaborator and co-experimenter. While none of the Beatles could read music, George was a classically-trained pianist who could also arrange string and orchestra sections. It was he, for example, that figured out how to make Paul McCartney's story of a sad old maid into a classic.
And let's not forget that it was George who arranged the strings for this one–something that Paul initially rejected. "We're a rock'n'roll band, George. We don't need an orchestra on our songs!" Here's George's recollection of making this recording.
Other Martin contributions:
Arranging the soundtrack for Yellow Submarine.
The circus noises on "For the Benefit of Mr. Kite" from Sgt. Pepper (that's George at the keyboards, too.)
The piano parts on "In My Life."
The arrangement of the powerful climax of at the end of "A Day in the Life"–not to mention how he helped John and Paul stitch together two completely different songs into one.
Then there was all the in-studio experimentation. Running tapes backwards. Bouncing tracks from machine to machine in the era of four-track recorders. Unconventional mic techniques. Martin was able to herd the genius of the Beatles into something organized and magical.
Here are a couple of lesser-known facts about George.
In the 1950s, he produced comedy programs for the BBC, most famously highly-influential The Goon Show featuring Spike Milligan, Peter Sellers and Harry Secombe. This show not only helped form the famous Beatles' sense of humour–all four listened to the programs religiously as schoolboys–but it ended up inspiring a bunch of college kids to create a project called Monty Python's Flying Circus.
For the first three years George worked with the Beatles, he was an employee of EMI/Parlophone, receiving a regular weekly wage. He went to work in a white shirt and tie, collecting a paycheque every couple of weeks even as his charges were selling tens of millions of records. He quit EMI in 1965 to form his own company called AIR so he could devote all his time to the Beatles. That's when he finally began to make some real money.
He received an Oscar nomination for his work on A Hard Day's Night.
George built a state-of-the-art recording studio on the island of Montserrat in the West Indies which ended up being used by everyone from the Rolling Stones to the Police to Dire Straits. It was destroyed by a hurricane in 1989 and sits as an empty, decaying hulk. But George and his wife Judy never gave up on Montserrat and until he died both of them contributed to a number of charitable and civic initiatives on the island.
George had other clients besides the Beatles: America, Peter Gabriel, Kate Bush, Sting, Carly Simon, Meat Loaf, Elton John,
He arranged "Live and Let Die" for Paul McCartney and Wings as well as producing three Paul McCartney solo albums: Flaming Pie, Tug of War and Pipes of Peace.
And I love this: George once released a solo single of his own–an electronic dance record–under the name Ray Cathode.
George Martin died today at his home in Wiltshire just outside of London. He was 90.
Learn more about George Martin: