Legitimate Music Services Growing in Russia and China. In Other News, Pigs Have Begun Flying.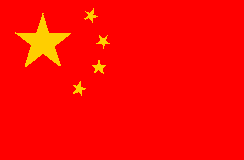 Russia and China are still synonymous with all kinds of all kinds of online piracy, but there are signs that things are improving.
First of all, legitimate online sales in Russia are exploding, thanks in large part to the presence of iTunes in the country.
And now comes word that China is preparing to offer a legitimate payment system for purchasing music online.
There are still plenty of copyright issues that need addressing, but these are huge improvements to the way things used to be.
And let's not be too smug about the way things are operating in the West. If you're into collecting vinyl, you need to be very aware that there are plenty of counterfeit items floating around.